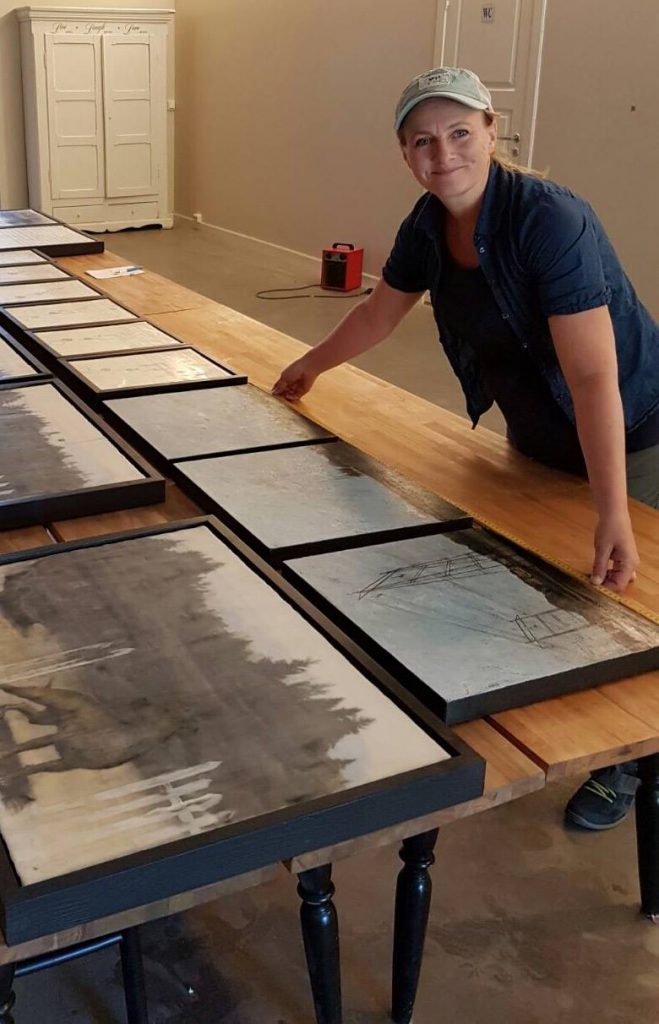 I was born in 1974 and grew up in Mysen, a small inland town in South East Norway. Today I live in a coastal village by the Oslo Fjord, Larkollen, with my husband, our two daughters, one dog, a cat and five koi.
After briefly attending an art academy in Denmark, I chose to pursue a more theoretical path – and in 2003 I completed my Masters Degree (Hovedfag) in the History of Fine Arts. In between my teaching, journalism, museum and library work, I have continued to draw and paint.
Since beeswax is the main raw ingredient in my paintings, I started keeping bees in the spring of 2017. This enables me to gather and melt my own wax. I truly enjoy the many aspects of being an apiarist and tending to honey bee colonies: learning about the bees, harvesting the wax and the honey, and also to be able to spend a lot of time outdoors.